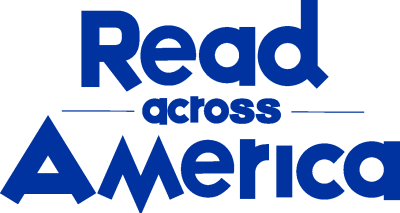 Share this Book
For students with little exposure to Indonesia, impressions of the country may be limited to its islands and Komodo dragons. Have students assess what they know about Indonesia and what they'd like to learn using a K-W-L chart to organize their thoughts. Work together as a class to generate and record student knowledge about Indonesia in the K column of the chart. Questions for the W column are likely to be generated as students consider what they know. After adding these to their charts, have students work in small groups to generate at least 5 additional things they want to learn about Indonesia, particularly about its geographic features, plants and animals, and the religions, cultures, and customs of its peoples.
Provide a nonfiction article about Indonesia for students to read and share Alina Chau's resources from her trip to Indonesia. Then have students work in pairs to fill in their K-W-L charts. As students share their questions and answers, encourage them to add new questions and answers to the W and L columns.
Have students add to their K-W-L charts as they read Marshmallow & Jordan, see new things in the text and illustrations, and develop additional questions. Be sure to point out Marshmallow's Mini Dictionary and Mr. Al-Samarrai's Fun Facts About Indonesia, which may help students answer or generate questions.
Review their charts together after finishing the graphic novel to discuss all they have learned. If there are still unanswered questions or a greater curiosity, have students seek out additional resources or ask your school librarian for help finding additional books and information. With their new knowledge, have students develop a travel brochure about Indonesia—if possible, with watercolor illustrations inspired by the book!
Questions for Discussion or Reflective Writing
What were some of the challenges Jordan faces? How are these challenges similar to or different from things you've faced? What strengths do you use to face your challenges? How do those strengths compare to Jordan's?
As captain and former star player, Jordan has a supportive core group of friends on the basketball team. Why are the members of the water polo team, especially Kemala, so hard on Jordan?
How does being a person with a disability affect Jordan's relationship with her friends? How does Jordan sort through her feelings as her friend groups change?
When did you suspect that Marshmallow was not an ordinary elephant? How does Marshmallow help Jordan? How does his friendship with Jordan and the other girls help him?
What makes Marshmallow decide it's time to return to his home? 
Related Resources
Learn More
Stay on top of current education news
Sign up to learn more about the important issues affecting our nation's public schools and students.
Join Our Community of Readers
Are you a teacher, librarian, educator, author, or devoted book worm? Join the Read Across America Facebook group to share resources, ideas, and experiences as we celebrate a nation of diverse readers.
Stay Informed We'll come to you
We're here to help you succeed in your career, advocate for public school students, and stay up to date on the latest education news. Sign up to stay informed