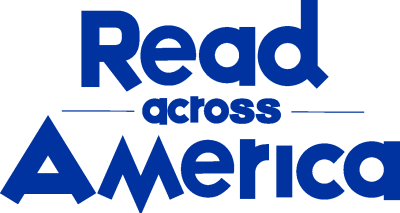 Share this Book
Camila thought that dance was the only thing that could make her happy. At Peach Tree Hills, she discovers new ways to connect with dance and with others. Give students the opportunity to discover connections between dance, storytelling, expression, and mental health with these activities:
Have students watch this short Elements of Dance video from KQED Arts. Then get them thinking about how We Weren't Looking to Be Found could be interpreted through dance. Brainstorm together how actions and energy could physically portray characters, themes, and events. They might work with a partner or in a trio to choreograph a dance that symbolizes relationships in the book—Dani and Camila, Dani and her parents, Camilia and her parents, Dani and Dr. Allegheny, etc.—or create a dance that interprets a theme in the book or develop a dance sequence patterned on Dani's or Camilia's pattern of behavior. Interpretation and choreography is up to students. Have them perform their dance for the class or make a video of their performance.
Unchoreographed movement gives students the freedom to just show up and move through whatever they need to move through. Ignite creativity, connection, and community when you have students just dance. Ask students to help you curate music and hold a regular dance party that celebrates dance and recognizes its social, cultural, and educational significance as well as its importance as joyful expression.
Questions for Discussion or Reflective Writing
What are some of the themes you think We Weren't Looking to Be Found addresses? Why do you think the author chose to highlight these themes in the novel?
We Weren't Looking to Be Found is told in alternating perspectives, with the additional perspective from K's letters. What did you think of this structure and what did it add to your reading experience? Did Dani and Camila's alternating voices highlight any important similarities or differences about their experiences during the novel? Did you relate to one character in particular? What did you take away from K's letters? What did Dani and Camila take away?
Dani comes from a wealthy, famous family in Texas and seems to have everything anyone could want. Why do you think she keeps using and engaging in self-destructive behavior?
Dani runs away from her parents and their plans to admit her to a treatment facility in Tucson and goes to her Aunt Bea. Why did Dani seek her out? Who do you trust to help you when you need help?
Camila knows what she wants out of life, has talent, and works hard. Why do you think she keeps failing to get what she wants, and why does she self-harm every time she does?
What do you think about the title of the book? What does it express about Dani and Camila's stories?
Related Resources
Learn More
Stay on top of current education news
Sign up to learn more about the important issues affecting our nation's public schools and students.
Join Our Community of Readers
Are you a teacher, librarian, educator, author, or devoted book worm? Join the Read Across America Facebook group to share resources, ideas, and experiences as we celebrate a nation of diverse readers.
Stay Informed We'll come to you
We're here to help you succeed in your career, advocate for public school students, and stay up to date on the latest education news. Sign up to stay informed