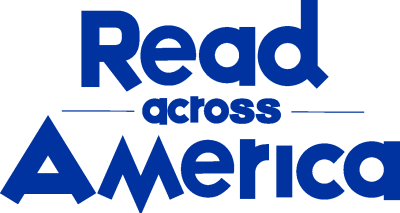 Use Read Across America to help kids enjoy and relate to what they read by linking books and reading to other experiences in their lives and on the school year calendar. When everything from your Hispanic Heritage Month celebration to the 100th day of school to the science fair to Memorial Day includes books, guest readers, activities, and conversation about reading, you raise awareness about the importance, value, and fun of reading throughout the year. 
Here are some ideas to get your year of reading started.
Guest Readers
Make your community the place where Read Across America is on everyone's calendar. When people make the time to read with children, children get the message that reading is important. Parents, members of your community, and local celebrities who make time to read at monthly or annual Read Across America celebrations help motivate kids to read and celebrate the diversity in their community and our country.
Read Across America Storypalooza
Stories are powerful, memorable, and help us understand who we are. Stories began with the oral tradition and are still passed on by being heard and retold. Celebrate story and grow a storytelling community by hosting a Read Across America Storypalooza storytelling event! You can focus on encouraging students, families, and staff to retell traditional tales, like Riding a Donkey Backwards or Mangoes, Mischief, and Tales of Friendship by Chitra Soundar. You can also include other themes, like family stories or stories from the classroom. Offer storytelling resources or a workshop as a prelude to your Storypalooza.
Book Tasting
Work up an appetite for reading! A Book Tasting is a great way to introduce students to a wide variety of books, authors, and illustrators. Work with your school librarian and/or cafeteria staff to transform a space with tables and chairs into a cozy café for readers. Flowers, tablecloths, and silver trays are optional, but add to the fun of students sitting down to browse a variety of books at each place setting and then creating a menu of titles that they want to read in the coming weeks and months. You can help students identify titles of interest with genre or themed tables or place settings and have students rotate throughout the tasting. Consider inviting special guests from your school or community to talk up a book or books as the "Specials for Read Across America Day."
Multicultural Festival
Work with parent and community groups to host an international night or multicultural festival that celebrates reading and opens windows on the world. Set up stations for students and families to learn more about cultural diversity in your community and around the world. Food, clothing, music, games, stories (including titles in this calendar) and performances give families the opportunity to taste, see, smell, and hear the richness of world cultures. Plan this event for Read Across America Day in March and include a variety of multicultural titles that families can choose and take home to keep or check out from your school library.
Healthy Readers
Host a Healthy Readers wellness fair to support student self-care and boost reading motivation and self-esteem. Work with parents, school counselors, P.E. teachers, yoga instructors, trainers, nutritionists, hair stylists, health care professionals, and others to deliver information about healthy eating, physical activity, and wellness resources to support members of your school community living well. Add interest and reading fun with read alouds and demonstrations and activities like instruction on foundational yoga poses and a reading of The Happiest Tree: A Yoga Story by Uma Krishmaswami; coaching on mindfulness and meditation following a reading of The Sound of Silence by Katrina Goldsaito; or a hair care demonstration and reading of My Hair is a Garden by Cozbi A. Cabrera.
Book Scavenger Hunt
A Book Scavenger Hunt is a great way to generate excitement about books and reading! Challenge students to search for books that provide mirrors (stories that reflect their own culture and help build identity) and windows (stories that offer a view into someone else's experience and the range of possibilities in the world). Take a trip to your school or public library for Read Across America and have students look for five titles that are mirrors and five that are windows.  Provide specific criteria to help students narrow in on their search, such as books about families, friends, sports, holidays, etc.
Make sure that students actually read and rely on text rather than images to understand gender, languages, cultural identities, etc., presented in the titles. Give students time to look through books to gather their own data then present one mirror title and one window title to the class. Compile these book finds into a recommended reading list for your community of diverse readers!
Poetry Town
Robert Frost said, "All poetry begins with Geography." Geography, like poetry, is very personal as we interpret both based on our own experiences. Help students learn about the people and places in their community and how they fit in by bringing students together with others—businesses, the public library, local government, arts organizations—to turn your neighborhood into a Poetry Town. This could look like poetry added to public spaces, poems in store windows or on restaurant menus, or poetry readings in all sorts of venues. Host a walking tour of your Poetry Town to celebrate Read Across America!
Kind Readers
Words of caring and kindness can help people know they have value and that someone cares. Get students thinking about why small kindnesses matter and how to make them happen. Share books like Lubna and Pebble by Wendy Meddour and I Walk with Vanessa by Kerascoët that show students that their compassion really can make a difference. Then celebrate books, reading, and kindness for Read Across America by having students create bookmarks with kind words and inspirational phrases. Bring the bookmarks (and if possible, donated books) to caring centers of your community—your local hospital, food bank, children's agency, or senior center—to spread kindness and the joys of reading.
Community Poetry
Everyone dreams of finding their own place in the world—a place where they can be themselves. What does that look like for the families in your community? Build poems and build community as you get students thinking about what they imagine their community could be. Share an image of a place in your community and ask students to write a phrase in response to what they see and a phrase about what they'd like to see. Have students read their contributions aloud, then have them work together to compile one or two poems using all the lines students wrote. You can do this over several weeks to generate a lot of conversation and poetry. Ask local politicians, business owners, and other community members to a reading of the completed poems for a Read Across America celebration. 
Reading and Gratitude Garden
Everyone can benefit from opportunities to relax, reflect, and connect with nature. Work with school staff, students, parents, and community groups to help create a Gratitude Garden at school—be it an actual outdoor garden, a bench placed under a tree on school grounds, a window-filled south or west corner of the school with containers of blooms, or a quiet sitting space with artwork or murals. Start planning your garden now and have it serve a dual purpose as a reading garden where you can share We Are Grateful: Otsaliheliga for Read Across America Day in March! 
Little Free Library
Bring communities together through reading! Work with students, parents, and community groups to create a neighborhood gathering spot to get to know others and share an interest in books, reading, learning, and service. Develop an action plan to open or revitalize a Little Free Library in your community. This book exchange where neighbors, friends, and students can share their favorite books and stories, is a great way to learn through and with others. Celebrate Read Across America with story time at the opening of your own Little Free Library! Or Read Across your town by connecting with Little Free Library stewards for a day (or month's worth) of fun reading events at all the Little Free Libraries in your community!
Musical Readers
Make Read Across America really sing with student songs inspired by favorite books and authors! Start your musical adventure by exploring some of the basic concepts of songwriting: rhythm and rhyme, song structure (verses, chorus), melody (patterns) and lyrics (story or narrative). Create a song together as a class before having students work in small groups or pursue individual efforts to create songs inspired by favorite titles. Give them plenty of time to write their own lyrics and the opportunity to compose music for their lyrics. Provide musical instruments, online tools, or music apps or have them find existing music that complements the words they've written. For Read Across America and Music in Our Schools Month in March, intersperse performances of student songs with special guest readers reading aloud the books that inspired the songs.
Beyond the Book Cover
It can be a challenge to put internal biases aside. Help students learn a little about their own preconceptions when you ask them to judge a book by its cover. Provide books that students haven't read and are not familiar with. Ask them to look only at the outside cover. Then, based on what they see, have them write down what they think the book is about, what the characters are like, and what's going to happen. This can be a paragraph or a list. Next, have them read the book (or read the book aloud if you are doing this as a group activity) and then write down what the book was really about. Were their first impressions right? Have them talk about how their opinions changed and why it is important to see what's inside before passing judgement. Use their informed opinions to create a recommended reading list to share for Read Across America.
Nature Connection
Use books to explore ways to live responsibly and as a way for kids to learn about and get close to nature. Celebrate Read Across America outside with We Are Water Protectors, All Around Us, Zonia's Rain Forest, and other titles and get a conversation going with kids about ways they can help care for the Earth. Start by giving students time to observe the environment around them. What do they notice about the natural world? Talk about efforts they can make to observe and take action, like picking up trash in your school yard. Ask students to start keeping a journal of what they take notice of outside—the growth of plants and trees, the antics of a squirrel, the sounds of a stream—and how those things connect.
As awareness of nature builds, encourage students to share observations and open up discussion about investigating what the Earth needs in your community and environmental issues your students are passionate about.
Learn More
Are you an affiliate?
Jump to updates, opportunities, and resources for NEA state and local affiliates.
Education News Relevant to You
We're here to help you succeed in your career, advocate for public school students, and stay up to date on the latest education news and trends. Browse stories by topic, access the latest issue of NEA Today magazine, and celebrate educators and public schools.
Stay Informed We'll come to you
We're here to help you succeed in your career, advocate for public school students, and stay up to date on the latest education news. Sign up to stay informed