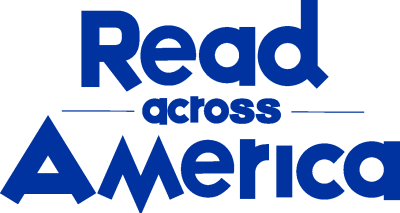 Powerful and memorable, stories help us understand who we are. Connecting kids to diverse stories offers them different perspectives and helps them to see how others think and feel. When we hear each other's stories, we are more likely to care about and trust each other. Show real interest in what kids are saying and ask substantive questions that lead to kids to feel safe to share their own stories, happy or sad. The stories they have for you are a gift just waiting to be heard!
Here are some event ideas, activities, and resources to inspire kids and teens with the art of storytelling and to create joy and connection in your classroom, school, and community.
Event Ideas
Host Read Across America Storypalooza
Celebrate story and grow a storytelling community by hosting a Read Across America Storypalooza storytelling event! Think of your event like a storytelling concert and your performers are the students, families, and special guests who share tales that are important to them or stories of their own creation. Choose a theme and let the storytelling begin!
Showcase stories in a variety of ways at your Storypalooza:
Storytelling performance by a professional storyteller or a community member     

Reader's Theater featuring students, staff, special guests, or family members

Screening of digital stories and recorded oral histories

Virtual guest storytellers

Performances of spoken word poems or songs
Offer storytelling resources or a storytelling workshop as a prelude to your Storypalooza:
Set Up a Story Kiosk
As part of your Read Across America celebration, or as year-round resource, create a space where educators, students, families, and others in your community can share and record their own stories. A story recording booth can be as simple as setting up a laptop or smartphone in a quiet space or you can develop something more elaborate. Check if your local library or a nearby college or museum can loan audio and visual equipment for an event or see if there's a closet or other space in your school or library you can dedicate long term to recording and editing stories. There are also a variety of web tools and apps to help record and store stories.
At your Read Across America event, help storytellers get started by providing 3-5 prompts at your recording booth and ask for a story about:
a book that impacted you

a book or story that is important to you

a person or a story that got you into reading

someone who changed your life by sharing a book or story

a person who introduced you to the joys of books and reading

a time when you heard a story that changed you or helped you make a change

the way books have affected your life and family
Include signage to welcome and encourage many types of stories: real-life or made-up stories, songs, poetry, spoken word, interviews, etc. Also have writing materials for storytellers to outline and plan the story they want to share.
Your story kiosk could also include spaces and technology for participants to listen to or watch someone else's story.
Story Circles
Get kids and community members together to tell stories and to listen to the stories of others! For a more laid-back event, host a Story Circle. A Story Circle event can be big or small, with one story circle of 20 or fewer people or lots of different story circles to accommodate a larger group. Story circles are about listening just as much as they are about telling stories, so you'll also need a facilitator to help each circle stay focused on the chosen or provided theme and allow for silences, thought, and reflection.
Start your Story Circle event with an activity everyone participates in and that relates to your theme. It could be a special read aloud, a musical performance and sing along, and/or some refreshments. Then organize groups and have them gather to share their stories from their own experiences and imaginations.
Weather permitting, Story Circles work well outdoors. You can also adapt Story Circles into a virtual event, with breakout rooms serving as your circles. These resources can help you organize your Story Circle event:
Organize a Story Tour
Give students an opportunity to talk about their feelings about their school and community and share their experiences and ideas. Have students create their own stories around local landmarks in your school or community and invite guests to come hear their tales performed on the very spot where they take place! Location-based stories can be the hidden history of a place, connected to personal narratives, or made-up stories that incorporate the site. This on-the-scene storytelling can be delivered as a walking tour with a small group or plan to station students (and a supportive adult) at each location and provide the audience with a map of where to find each storyteller.
A Story Tour can also be an event for kids, with adult storytellers stationed at different real or imagined locations, such as a classroom that's now a cave or a playground that's been transformed into a space station. The stories shared help kids experience the location and hopefully inspire them to read more about the place or create stories of their own.
Classroom Activities
Begin with Books
Hearing books read aloud can help provide a model of how students could share their own stories. Everyone has stories that should be shared! It is important to help kids tell their own stories and to encourage adults to share their own family stories with the children in their lives. Hearing and telling stories of their family helps kids learn from the experiences of those closest to them and helps them better understand who they are and where they come from.
Books help kids understand how stories are structured. These titles, which are all about telling stories, can help reinforce the idea that stories have value and show kids how the storyteller, story, and listener are connected:
Zen Shorts

by Jon Muth

Aunt Flossie's Hat (and Crab Cakes Later)

by Elizabeth Fitzgerald Howard

Bear Has a Story to Tell

by Philip C. Stead

Aunt Isabel Tells a Good One

by Kate Duke
Share Wordless Picture Books
Wordless picture books provide kids with a structure on which to build their own stories. Reading Rockets offers suggestions for how to have fun telling stories with wordless books and recommended titles to share.
Share Personal Stories
For younger students, start with a book that has a theme everyone can relate to, such as My First Day by Phung Nguyen Quang and Huynh Kim Lien or Your Name is a Song by Jamilah Thompkins-Bigelow. Then tell a tale about your own back-to-school experiences. Get kids to help you compare your experience with the characters in the book. Then invite kids to develop and share their own school stories.
Stories provide a key means for students to understand the world around them as well as other people. For older students, after sharing a book like When You Trap a Tiger by Tae Keller, have readers think about where they get their stories and who are the storytellers in their lives. What makes those stories memorable? Have students try turning a vivid memory into a story they can share. Get them to think of a memory and connect it to the emotion it makes them feel. Ask them to craft their memory into a story or poem that would evoke that emotion in others. What can they share that will help connect others to their story?
Unpack a Storytelling Sack
To make a storytelling sack, get a fabric drawstring bag or a pillowcase. Fill the sack with small, interesting items that you or kids have collected—toy animals, LEGO figures, toy tools, craft items, and other random objects. To start the storytelling, unpack the sack! Each person takes a turn taking out one object at a time. The first person uses the object to start a story. As more objects are removed, they are used as prompts to add to the story.  Or you can let each person take 4 or 5 objects from the bag and then take turns telling stories that use all the items selected.  
Search for Untold Stories
Oral history is a universal form of storytelling. Gathering personal narratives gives students an opportunity to hear eye-witness accounts and ask questions from people with first-hand knowledge of historic, family, or current events. To introduce the idea to students, share examples of oral histories and explore interview ideas to get them excited about the possibilities. Have students seek diverse perspectives and help them reach out to a family member, family friend, or neighbor to interview and uncover their untold stories.
Take advantage of technology to conduct interviews. StoryCorps, one of the largest oral history projects of its kind, now includes the free StoryCorps app and StoryCorps Connect for video conferencing. Resources for both tools walk users through conducting an interview by providing all the necessary tools: help preparing questions, how-tos for recording conversations, and ways to share the finished product. Or have students record their interview as a video or using other web-based audio recording tools.
Resources
Listen to Stories
Storytelling Curricula, Lesson Plans, and Activity Guides
Articles, Videos, and Ideas
Find Storytellers and Storytelling Workshops to Bring to Your Community
Are you an affiliate?
Jump to updates, opportunities, and resources for NEA state and local affiliates.
Join Our Community of Readers
Are you a teacher, librarian, educator, author, or devoted book worm? Join the Read Across America Facebook group to share resources, ideas, and experiences as we celebrate a nation of diverse readers.
Keep learning wherever you are.
Sign up to receive EdPractice, our monthly email packed full of advice, tips, and resources to help you be the best educator possible for your students.