Cultural competence means understanding your own culture, other's culture, and the role of culture in education. Using student's culture as a basis for learning, communicating high expectations, and reshaping curriculum to reflect student's diversity leads to better educational outcomes.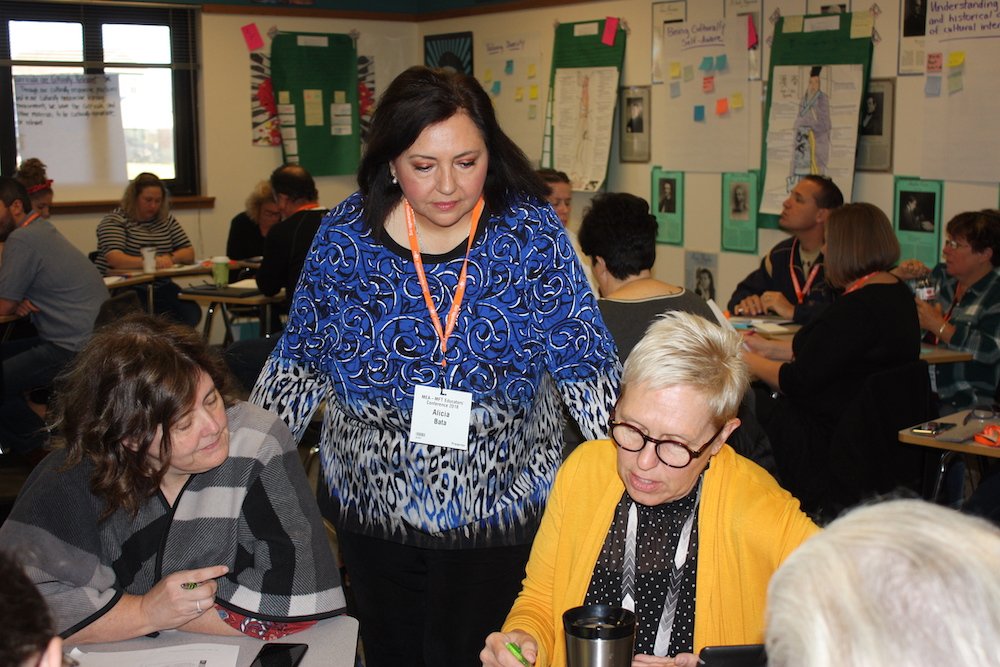 NEA offers a cultural competence training program that expands the capacity of educators to serve students from diverse cultural and ethnic backgrounds. These trainings deepen participants' own cultural self-awareness, increase their understanding of the link between cultural self-awareness and cultural competence, identify culturally responsive teaching practices, and share strategies for promoting culturally responsive instruction.
Ready to get involved? Learn more and request a training.
Learn More
Lead with confidence.
Our students need advocates ready and able to disrupt all forms of oppression in our schools and beyond. Our free, research-based, educator-driven trainings help you get there.
Keep learning wherever you are.
Sign up to receive EdPractice, our monthly email packed full of advice, tips, and resources to help you be the best educator possible for your students.